"iPad Pro" to be Released in October 2014 - Rumor

Apple is expected to release a 12-13-inch "hybrid" iPad this year and as noted by Patrick Wang of Evercore Partners, this device is sure to change the laptop market. According to analyst's sources, the iPad with such a large screen is designed specifically for enterprise market.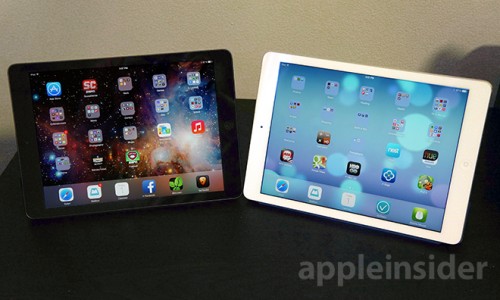 Here's what AppleInsider writes,
He [Wang] forecasts that a new iPad model with a larger 12-inch display, powered by an Apple-built next-generation "A8" processor will launch in the fall of 2014.

[...]

He said such a device would expand the reach of chipmaker ARM, which makes the reference designs for Apple's A-series chips.
"iPad Pro" with a large screen and an ARM processor inside is quite a dangerous rival for Intel. You see, Intel produces chips for Apple's MacBooks and these chips account for as many as 22% of the laptops' bill of materials. The compatible processor in iPad accounts for just 4%. If the company from Cupertino creates iPad for enterprise market with a "cheap" ARM chip inside, Intel will surely lose a large number of customers.
Apple's iPhone has once changed the mobile phones industry. Looks like now the company from Cupertino is seriously planning to do the same with laptop and PC market.

Leave a comment