iPhone 4 allegedly combusts while charging overnight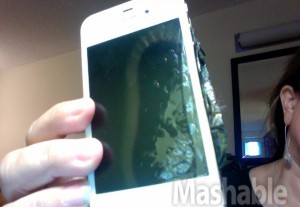 A Colorado woman reached out to Mashable alleging that her iPhone 4 caught fire while charging overnight. She wanted the tech website to spread public awareness over the reported issue, claiming that Apple has been reticent to acknowledge the alleged incident.
The unnamed source claims that she awoke in the early morning during a recent trip to the east coast to find her year-old white iPhone 4 making "sizzling" and "popping" noises. After an unspecified amount of time there was "not quite an explosion, but an immense crackling," and smoke plumed from the device creating "an awful, putrid smell, almost like you were ingesting plastic of some kind."
Inspection of the provided pictures yields no clues as to which components were heated to the point of creating smoke, though it a bulging battery is clearly seen to have expanded enough to force apart the iPhone's casing.
The woman goes on to say that when she asked Apple to be upgraded to a replacement iPhone 4S, the company furnished her with another iPhone 4.
The alleged incident is reportedly the first of its kind in the U.S., though there has been at least one similar instance in Australia involving the iPhone 4.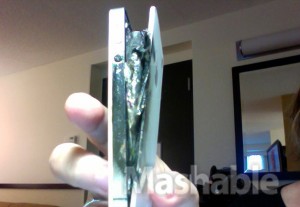 Leave a comment