'iPhone 5' Headphone Jack and Earpiece Component Surfaces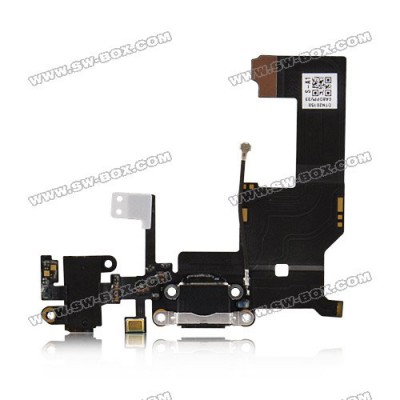 The website of parts supplier SW-Box posted photos of the parts claimed to be from Apple's sixth-generation iPhone. The components are said to be a headphone jack, earpiece and Wi-Fi cable. The purported iPhone parts suggest the device will have a significantly different internal design, as the headphone jack is attached to the earpiece and Wi-Fi components.
That's a major departure from the current design of the iPhone 4S and iPhone 4, in which the headphone jack is included on a component with the handset's volume buttons and mute switch, all of which are located in the upper left corner of the device.
According to the site, the purported iPhone 5 components are compatible only with the Apple's next-gen smartphone.
The same site showed off a SIM tray of the next-gen iPhone earlier this month. That component sported subtle differences when compared to the SIM tray design found in the iPhone 4S and iPhone 4.
In March it was said that Apple was reviewing potential components for the new iPhone, which is expected to be released this fall, one year after the iPhone 4S. Rumors have suggested the new device will feature a redesigned exterior that will be a significant departure from the form factor of the iPhone 4S and iPhone 4.

Leave a comment