"iPhone 5G" Case Suggests Thinner Bezel, New Camera Flash Placement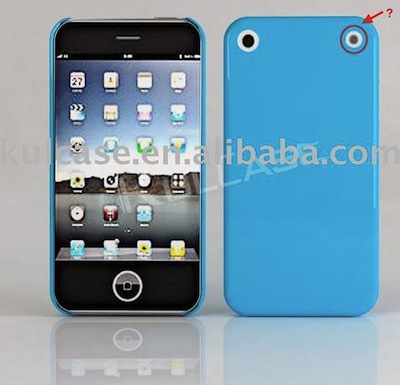 Alibaba.com started selling a new case for co-called "iPhone 5G" that suggests a new camera flash placement for the next generation iPhone, as well as a thinner bezel with an horizontal edge-to-edge display design. The case has a slot for the camera flash on the opposite side of the lens, which is rumored to receive an upgrade for the iPhone Apple will likely unveil in September. As far as theories about the larger display go, in April rumors claimed  that Apple was working on a completely redesigned iPhone, a larger display, a new Home button, and worldphone capabilities.
Several rumors in the past months suggested Apple could release a redesigned iPhone 5 with a larger screen, NFC compatibility and a tweaked Home button design, but recently multiple sources and analysts close to "people familiar with Apple's plans" seem to believe the next-generation iPhone will launch in September with a design similar to the iPhone 4, and upgrades to the CPU, RAM, and rear-facing camera lens.

Leave a comment