iPhone Dev-Team will 06.15 baseband downgrade today

The iPhone Dev-Team will release the 06.15 baseband downgrade today, according to a tweet from MuscleNerd.
Sunday should be a Funday for those waiting for 06.15 BB downgrade! ("Sunday"==PDT, i.e UTC-7). Blog will have details before release
The 06.15 baseband is an iPad baseband that many iPhone 3G and iPhone 3GS owners updated to in order to unlock their device. Now those users will be able to get true GPS and an ultrasn0w unlock.
the 06.15 downgrade allows both true GPS location services and ultrasn0w unlock (if it's still needed) to work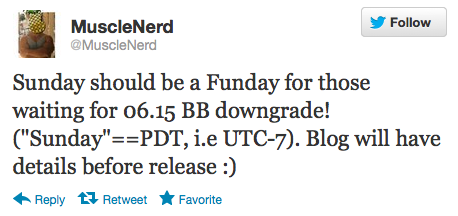 Leave a comment