LiveWeatherIcon: Worth Downloading Tweak for Weather App

A new tweak appeared in Cydia that lets you add local temperature as well as short textual description on top of your Weather app icon. It is called LiveWeatherIcon and it was developed by Hamza Sood.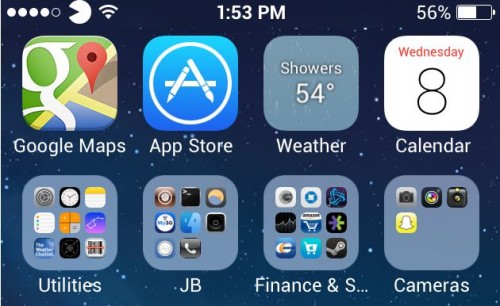 LiveWeatherIcon is compatible with iPhone 4s, iPhone 5 and iPhone 5s running iOS 7.
LiveWeatherIcon completely re-envisions the possibilities of the weather icon. It replaces the icon with an animated, visual description of the current weather condition with the temperature and a short textual description overlaid on top.
If you want to always be aware of the weather conditions in your city or if you're simply too lazy to open the Weather app each time you need to check the temperature outside your house, you can download LiveWeatherIcon tweak from Cydia for only $1.

Leave a comment