Logitech launches Ultrathin Keyboard for Apple's iPad mini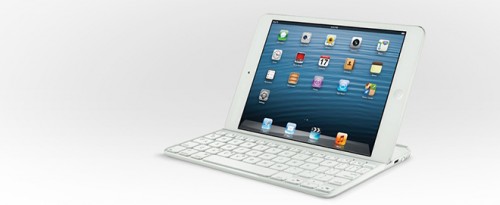 Logitech, a maker of computer accessories, has announced the launch of a new version of an ultrathin keyboard for Apple's iPad mini.
The Ultrathin Keyboard for iPad mini has the same features as the Logitech keyboard for the full-size iPad. It will include the Smart Cover, keys for control media functions on iPad mini and full-size EasyType keys for faster typing.
EasyType keys also allow iPad users to copy, cut, paste, and perform other common actions for word processing. Logitech also announced that the battery of the keyboard will be able to worl three months if it is used two hours a day.
New keyboard connects to the iPad mini through Bluetooth. Its body contains the magnets to secure the iPad. It is also a stand for hands-free viewing.
Logitech keyboard for the iPad mini will be available in the United States and Europe in February 2013. The suggested retail price is $ 80.

Leave a comment