Mercedes-Benz S600 tricked out Apple style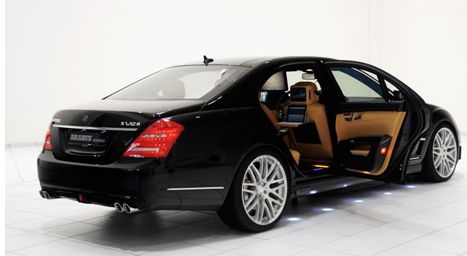 Regular Mercedes-Benz tuner Brabus today showed off a special package for the S600 that gives it an Apple-focused mobile office. The S600 iBusiness package gives the two rear seats an iPad each as well as a 64GB iPod touch. Both of the iPads can not only be used for work but can control the car's audio, navigation and phone systems.
A Mac mini is shared by both with a central 15.2-inch LCD and two breakout USB ports in the rear to attach peripherals. Brabus provides one mouse but two Apple Wireless Keyboards to let either passenger control the Mac, and the entire rear seat electronics can reach the Internet on the road.
And it's all built into a car that goes from 0 to 62 in 4.0 seconds, with a top speed of 211 miles per hour, runs on a 750HP. There's leather everywhere, wood trim, color-changing interior lighting, LED running lights outside, the sport steering wheel.
Brabus doesn't give a price, but the car itself (without any options) starts around $150k.


Leave a comment