Microsoft CEO Hinted At Possibility Of Building Their Own Phone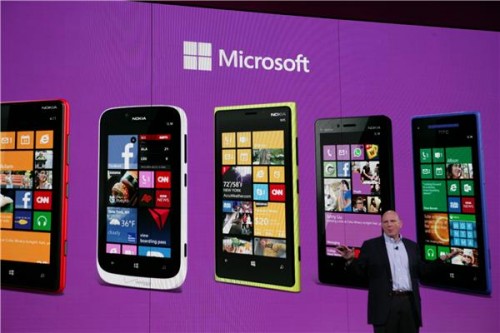 Yesterday Microsoft CEO Steve Ballmer gave interview to LinkedIn founder Reid Hoffman in Santa Clara. TechCrunch pointed to audio clip from an interview where Ballmer talked about the role of Windows 8 in the smartphone market dominated by Android and iOS. In 2007, Ballmer laughed at the iPhone's high price, but it appears that Microsoft CEO still thinks Apple's smartphones are priced too high. Balmer said in the interview:
"The ecosystem of Android is a little bit wild, from an app compatibility perspective, a malware perspective… maybe in a way that's not always in the consumer's best interest… conversely, the Apple ecosystem looks highly controlled, and by the way, quite high priced. The fact that we live in a country where almost every phone is subsidized, you may forget it. But I was in Russia last week where you pay $1000 for an iPhone.. you're not going to sell that many iPhones…"
According to Reuters, at the last night event Ballmer also said that Microsoft is not going to pass up the innovation opportunities on the scene between software and hardware and hinted at the possibility of building Microsoft-branded smartphone.

Leave a comment