More Hints that Apple is Working on an NFC Payment System on the Next iPhone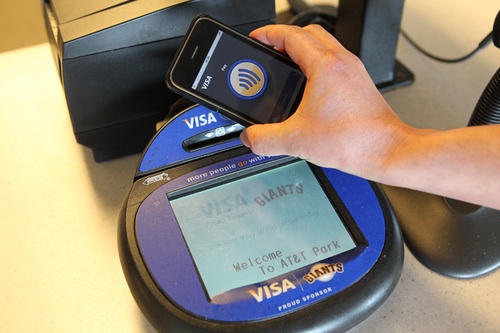 Apple has been demonstrating interest in incorporating short-range wireless communication technology Near Field Communication (NFC) into the iPhone for a long time. In March 2011 from the New York Times published the most creditable report, where the newspaper confirmed Apple's interest in NFC, but was unable to specify when the technology would be incorporated into new iPhone:
According to two people with knowledge of the inner workings of a coming iteration of the Apple iPhone - although not necessarily the next one - a chip made by Qualcomm for the phone's processor will also include near-field communication technology, known as N.F.C. This technology enables short-range wireless communications between the phone and an N.F.C reader, and can be used to make mobile payments. It is unclear which version of an iPhone this technology would be built into.
The New York Times believed that Apple would offer a solution that would somehow integrate with users' iTunes accounts to offer payments.
Last week interview tried to pin down if Apple was one of Mastercard's future NFC partners:
"The timeline is always as rapid as it makes sense for consumers," he says. "That's a combination of having a critical mass of the merchants, which is what you're seeing right now, and getting devices into the hands of consumers. I don't know of a handset manufacturer that isn't in process of making sure their stuff is PayPass ready."

So that would include Apple then?

"Um, there are...like I say, [I don't know of] any handset maker out there," McLaughlin says. "Now, when we have discussions with our partners, and they ask us not to disclose them, we don't."
9to5Mac also confirms that heard from Apple iOS engineers that the company is "heavy into NFC". That developer seemed confident enough to be building an NFC-capable iOS app, even though that functionality is currently requires 3rd party NFC accessories on the iPhone.

Leave a comment