More than anything, kids want Apple's iPad, iPod touch & iPhone for Christmas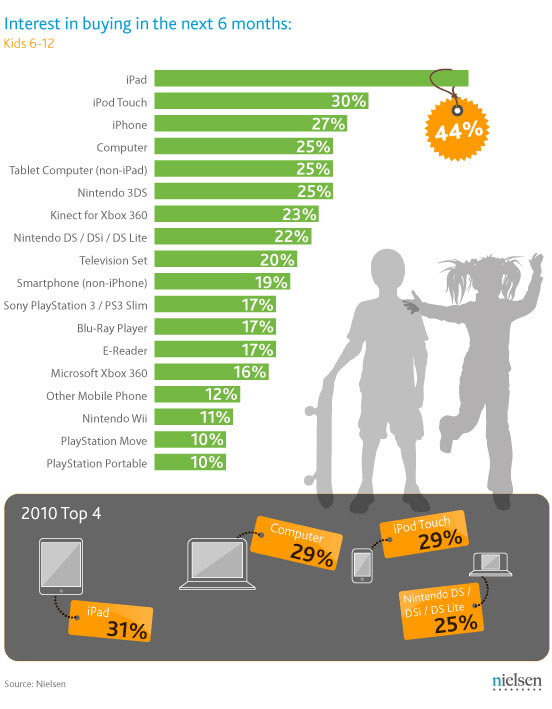 In October research company Nielsen conducted a new survey among 3,000 U.S. children at the age from 6 to 12 ahead of 2011 holiday season, and found out that the iPad is the most-wanted gift for kids, while the iPod touch ranks second and the iPhone comes in third. 44 percent of kids are interested in getting an iPad, 30 percent want an iPod touch, while 27 percent prefer to get an iPhone.
Apple's popularity among children is likely driven by gaming, as the most popular applications on iOS have consistently been games since the App Store first debuted. The iOS lineup beat out a number of popular gaming machines in the survey, including the Nintendo 3DS, Kinect for Xbox 360, and the Sony PlayStation 3.
The iPad dominates among teenagers: 24 percent of those polled said they are interested in buying an iPad in the next six months. Apple's iPhone is in the seventh place with 15 percent, while iPod touch is in twelfth with 8 percent.

Leave a comment