Motorola Takes Another Jab at the iPhone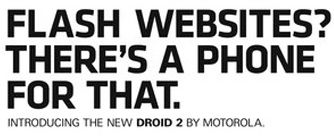 Motorola has taken out yet another full page ad in the New York Times, this time making fun of the iPhone's lack of Flash. The ad reads: "Flash Websites? There's a phone for that. Introducing the new Droid 2 by Motorola." This is obviously a play on the "There's an App for that" slogan used by Apple.
This isn't the first time Moto has done this. Heck, it's not even the second. Moto pulled out two separate full page ads during the iPhone 4 Antennagate madness, lambasting Apple with tongue planted firmly in cheek.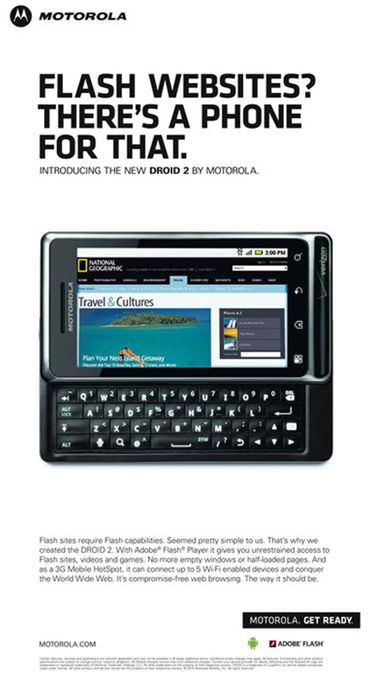 Leave a comment