New iPhone 5 Part Was Found On The Internet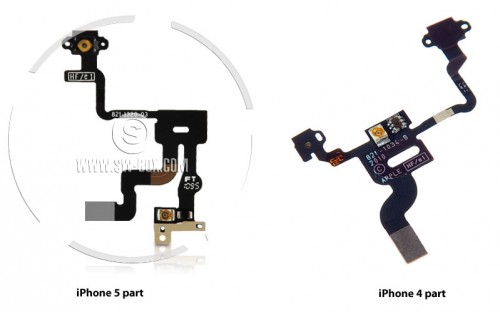 Yesterday @chronic revealed in his Twitter that at least one reseller got another part of iPhone 5, which appears to be an iPhone 5 proximity light sensor flex cable. You can see it on the picture above.
Kyle Wiens form ifixit.com told MacRumors about the differences. He revealed that resembling iPhone 4 part includes a power button, noise removing mic and light sensors. But this iPhone 5 part does not include the same mic and that's why it will be somewhere else on the iPhone 5.

Later Kyle Wiens has also added later that the CDMA version of the iPhone 4's proximity light sensor flex cable does not include noise removing mic, as it was integrated into the headphone jack part. However, there are still significant differences between the components of iPhone 4 and alleged iPhone 5.
Earlier Apple.pro has posted a photo of leaked dock connector for the iPhone 5. All this hints that the next-gen Apple's smartphone will be released pretty soon.
According to the current rumors, the iPhone 5 launch is planned in October this year.
P.S.: Check out the piece of art created by Wayfarer, one of Macrumors reader: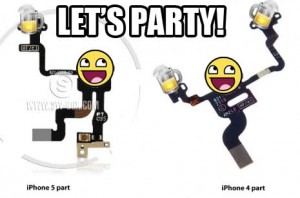 Leave a comment