New YouTube upload options found in iOS 4.2 beta 2

9to5mac reports that there is a new feature found in recently released iOS 4.2 beta2.
YouTube allows video uploaders to choose whether their video is public, private, or unlisted. Public video is available for everyone to see, private is for uploader and friends only and unlisted makes the video only viewable from a direct link or embed.
This feature has just arrived in iOS 4.2 beta 2: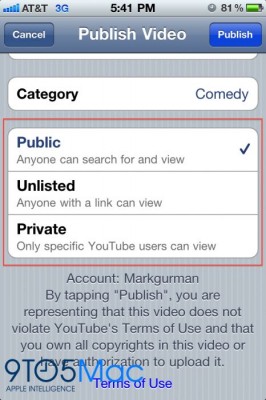 Leave a comment