Next-gen iPad, iPhone and Apple TV will get new CPU and some other improvements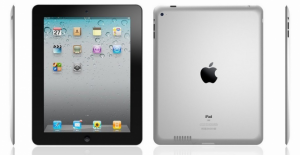 Yesterday Engadget has revealed new information from its reliable sources on the next generation of Apple devices. While we can't be sure whether its true, many of these suggestions support previous rumors. So, here is what Engadget reported:

iPad 2 will be announced very soon and launched in April, which perfectly fits Apple's 12-month product cycle. The device will have an SD card slot (though there will be no USB port), dual GSM / CDMA chipset from Qualcomm (which will allow both Verizon and AT&T to offer the device simultaneously). It will also likely sport new A5 CPU (a Cortex A9-based chip with multiple cores), but it wasn't confirmed.
iPhone 5 will be completely redesigned and presented this summer. At the moment it is being tested by Apple's stuff in its campus only. It will also sport a new A5 CPU and Qualcomm CDMA / GSM / UMTS baseband processor.
New processor will also appear in the second generation of its Apple TV and will allow it playing 1080p video as smooth as "running water".

Leave a comment