Next-gen iPad Will Have Smaller OLED-Screen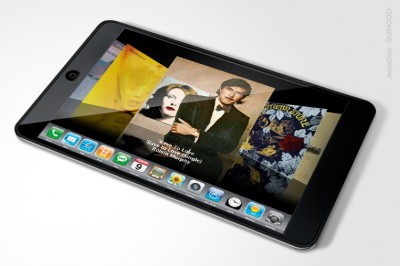 Today Taiwanese newspaper DigiTimes released another article which reveals that the producing of next-gen iPad will be started in the last quarter of 2010. New tablet will have 7-inch and 5.6-inch OLED displays supplied by Compal Electronics. Both of these small (compared to the current 9.7-inch model) devices will "target the e-book reader market, separating them from the 9.7-inch model, which mainly targets multimedia entertainment".
Choosing the OLED panels is explained by the assumption that its costs will be dropped soon, as LG display and Samsung Electronics are currently devoting resources into its development.

"With Apple's brand image and high average selling price Apple should have no problem adopting OLED panels, which have higher price than standard panels, into its devices".
Well-known research analyst at DigiTimes Mingchi Kuo in turn noted that OLED displays will not be supplied by Samsung as the company currently cannot even produce the enough quantity of such panels for its own handsets. Compal also won't likely be an Apple supplier as its manufacturing gross margins are too small.  Kuo did not mention who may be a supplier of OLED screens.
This is a second time when DigiTimes rumors about adopting OLED display on the iPad.
Current version of 9.7-inch iPad has an LCD screen with IPS technology. It's the most expensive component in the device with a price of 95$. The OLED screen of the same size would cost about $500, which is a price of iPad Wi-Fi 16 GB.

Leave a comment