No Pre-Order for iPhone 5S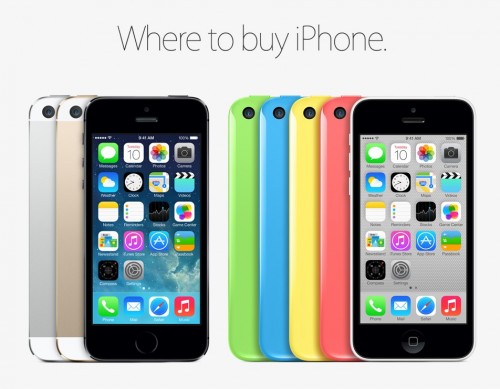 The launch dates for Apple iPhones is September 20 with pre-orders starting September 13. We have recently found out that the iPhone 5S will not be available for pre-order.
Customers will be able to pre-order only the new iPhone 5C via the online Apple Store. The new iPhone 5S will not be available until the launch date.
Apple Retail Store
Buy iPhone 5s and iPhone 5c at the Apple Retail Store starting September 20. We'll help you choose the right rate plan, transfer your contacts, set up your email, and more.

Apple Online Store
Pre-order iPhone 5c starting September 13. Order iPhone 5s starting September 20. They ship free and ready to use. And you'll find a wide range of accessories to complement your iPhone.

Leave a comment