Oregon Allows Disabled Persons To Vote For U.S. House By iPad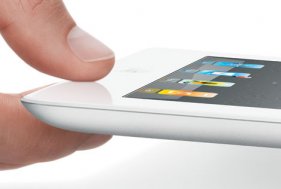 Tomorrow disabled voters in five Oregon's counties will be able to cast their votes from an iPad in U.S. House election. Election official with an iPad will visit disabled voters in parks, nursing homes and other places so that they can vote easier. The preloaded app will allow the voter to tap the display to select a candidate and an election official then print out the ballot. For the voters who can't do it themselves, officials will touch the device for them. For the voters who have poor vision the app let them change the font color and size.

Apple has given five iPads to the state government to test out this program, and the state has spent $72,000 on the software for the iPads. To use the iPad statewide, if the program is successful, the state would have to buy 72 iPads. If this program is successful in the state, it most likely will expand country wide.

Leave a comment