Philips Will Launch Smart Hue Bulbs At Apple Stores Tomorrow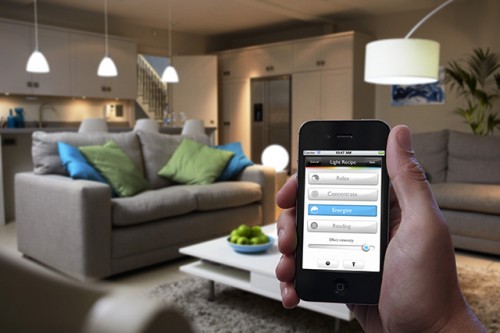 Today Philips announced that it would release a smart LED bulb at Apple stores tomorrow. Unlike traditional light bulbs these bulbs use a bridge that is connected to your Wi-Fi router to allow you to customize lighting times and settings via a dedicated mobile app.

The hue bulbs can provide all shades of white as well as pre-programmed settings and a selection of colors. You can even use a photo as a color palette and set the app to activate it at certain times of the day. According to Philips, the hue bulbs consume 80% less energy than standard bulbs.
A hue starter kit that includes three 50Watt bulbs and the hue bridge will be available for $199. Also you can purchase additional bulbs for $60 each and connect up to 50 bulbs to one hue bridge.

Leave a comment