Photo Showing iPhone 6 Front Panel Leaks Online

A photo showing something very similar to white iPhone 6 front panel appeared today on Chinese social network Weibo. The panel is only slightly larger than that of current iPhone 5s, so I can assume it is of the would-be 4.7-inch iPhone.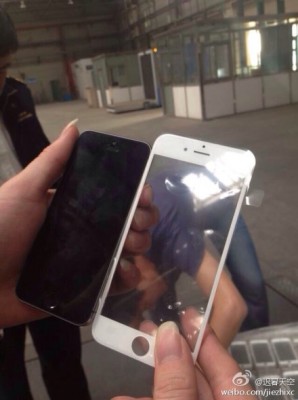 As noted by MacRumors,
The image appears to show an individual in a factory-type setting holding up an iPhone 5s next to a much larger front panel that contains similar characteristics, including cutouts for a front-facing camera, ambient light sensor, ear speaker, and home button.
Apart from the rest, we can see a much thinner bezel around the display. This is just what the experts say the next-gen iPhone will feature.
Anyway, I don't know if this image is legitimate or not, so you'd better take it with a few pinches of salt.

Leave a comment