Reading List Brings Offline Reading To Recent Mountain Lion Builds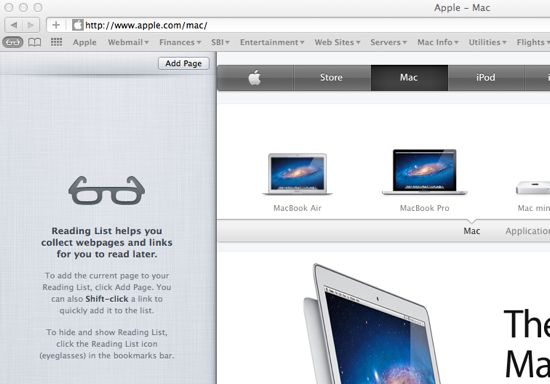 Reading List is definitely a good alternative to such third party apps as Readability, Pocket and Instapaper for Safari users. Reading List allows users to save links and sync them across Mac and iOS devices for later reading. The feature has been expected to appear in Safari on Mountain Lion, and it seems the Reading List finally landed. Today Gear Live reported that Reading List was enabled in recent Mountain Lion builds. However offline reading is not available for iOS devices for now.
Reading List allows users to mark items while they are connected to the Internet and read them offline thanks to caching done on Apple's end. This can be very helpful in situation where you want read something but don't want or can't connect to the Internet.
The feature is available only in Safari, so users of other browsers need to find other options.

Leave a comment