Regent Street and Comfortable Environment for Apple Customers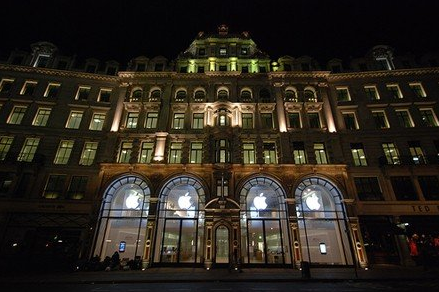 In the world, the Apple's Regent Street store is still the busiest selling point, according to senior vice
president of Apple's retail sales Ron Johnson. He has highly appreciated Regent Street considering that undertaken
risk has been justified. Now, in the Regent Street store has one of the best traffic performances in the world.
The Apple network has had a significant impact on the retail sector. Many other stores around the world seek to
repeat their success.
Speaking about the development of the stores, Johnson said that ten years ago they had decided that the company
striving for victories in the field of innovations should provide customers with products at first hand.
Apple stores are not only the largest points of of free Wi-Fi but they also offer their potential clients the
opportunity to test Apple products.
Promoting the company, Johnson speaks about their desire to create such a comfortable place for people that they
would love.

Leave a comment