Reliable source says no chance Apple will ax Mac Pro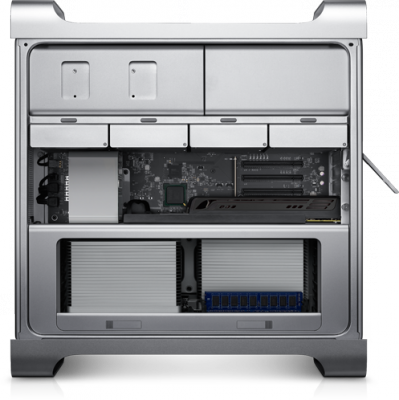 Jim Dalrymple of The Loop has a proven track record with Apple predictions. This time he has given Mac users hope that Apple won't discontinue Mac Pro line and even release new machines.
This Friday he asked Dan Benjamin if there is "any chance" that Apple will get rid of the Mac Pro, Dalrymple simply replied, "No." After a few seconds of silence, Benjamin followed up by asking "You're really confident in that? You feel good about that?" Dalrymple responded by laughing. "Good, that's what I want to hear," Benjamin said before moving on.
Dalrymple's confidence in the continued existence of Apple's Mac workstation comes as a Facebook petition calling for Apple to inform customers about the fate of the Mac Pro has been attracting attention. AppleInsider spoke with the page's creator, professional video editor Lou Borella, who admitted that he is hoping for a new Mac Pro with upgraded specifications.
"All they (Apple) have to do is say four words: 'Pro users, stay tuned,'" he said. "That's all they would have to say and the the 13,000+ people that are on the site right now would breathe a sigh of relief knowing that Apple still sees us, they're still committed...Everybody's patience meter which has gone all the way completely to frustrated would just automatically be reset back to zero."
Borella noted that Apple customers commonly experience "angst" when buying a product because "they're scared to death that they bought it too late in the life cycle" and Apple will release a new version the next week.
"No one's going to buy [the current Mac Pro] as it sits now for fear that next week Apple's going to say, 'Here's the new one,'" he added.

Leave a comment