'Rights to Light' Laws Threaten Potential Apple Store In London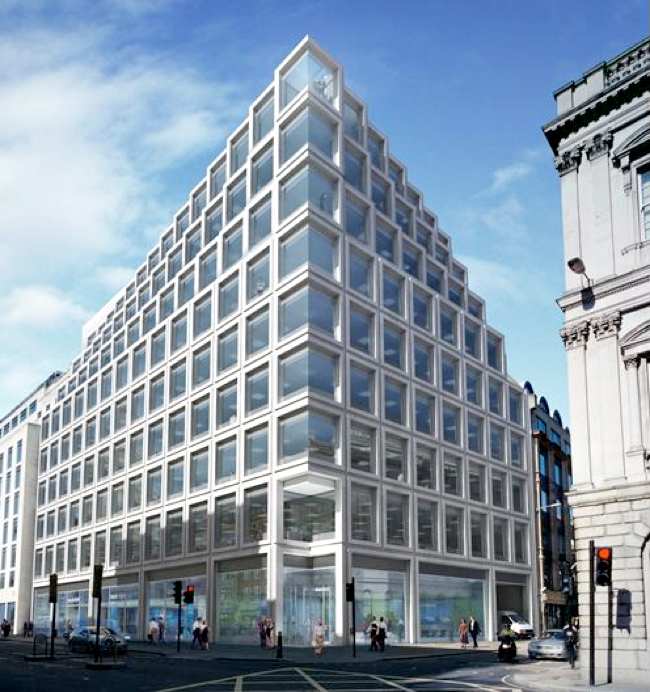 While Apple has already opened Regent Streets and London Covent Garden stores in the center of the city, a proposed development that could house Apple's store at 100 Cheapside in rich financial district may be disallowed due to violation of neighbors' rights to sunlight.
A website ifoAppleStore received a rendering of the proposed 10-storey building with 87,000 square feet for office space and 13,000 square feet for retail space. Judging by the rendering, this retail store could be nicely placed in the large windowed storefront. According to Reuters, Apple is interested in taking space in the future building. Reuters reports:
"Rights of light issues have traditionally been resolved informally, often with millions of pounds changing hands before building work begins, or via the workaround — or power to bypass the law — which uses Section 237 of the Town and Country Planning Act."
It seems that if Apple really wants to build this store it might have to spend a large sum of money in compensation to neighbors.
The City of London, local authority and owner of the plot, is attempting to persuade authorities to bypass laws on "rights to light". Also the City of London is currently seeking for a buyer after the original bidder refused to proceed with the construction due to concerns from neighboring buildings and concerns over laws on "right to light".

Leave a comment