Shipping Estimates for iPhone 5s Improved to "3-5 Business Days"

Shipping estimates for iPhone 5s - even for the gold one - have been changed. According to what can be found on the Online Apple Store, the new device will become available in "3-5 business days". Looks like the company from Cupertino does its best to catch up with demand on iPhone 5s.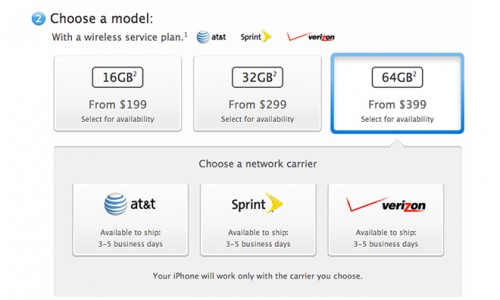 As noted by AppleInsider,
The iPhone 5s saw brisk sales after the device launched in September, with certain models saw ship times slip to seven to ten business days after being on sale for mere hours. At the time, supply of the gold model was most constrained with ship dates falling to October.
The first batch of iPhone 5s was sold out in less than two days. Since Apple's suppliers had some problems with production of Touch ID fingerprint sensor, this led to constraints.
Nevertheless, hard times seem to be over. Soon iPhone 5s will be available for all customers.

Leave a comment