Skype and Google May Be Interested in FaceTime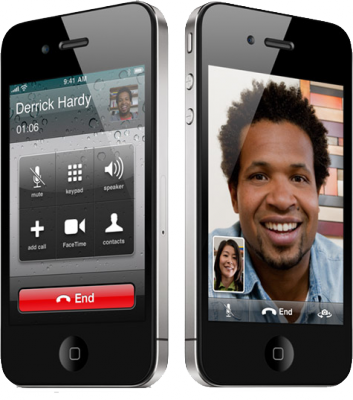 As you remember, this Monday Apple unveiled iPhone 4 and its new feature, which allows Wi-Fi video chatting via iPhone's cameras. It's called FaceTime and the company is going to make it an open industry standard to allow communicating with other devices and services.
This news made major online chat providers like Skype and Google to express interest in the new technology, but at the moment they decided to take wait-and-see strategy.

A spokesperson for Skype said that new technology creates an excellent opportunity to work with Apple, but no concrete decisions have been made yet.
"Just to be clear, we are not considering FaceTime as a technological platform for video calling in our own products. Based on Apple's statement about FaceTime being open platform, we are looking forward to see how this process unfolds."
Google is also interested in FaceTime because it will be an open technology, which is a key principle in their strategy.
"Our solutions are built on top of open standards and platforms and we will continue to strive for openness in our communication platforms".
Its spokesperson also doesn't have information on future plans of company.

Leave a comment, read comments [2]