Sony Courting Aaron Sorkin to Write Screenplay for Steve Jobs Movie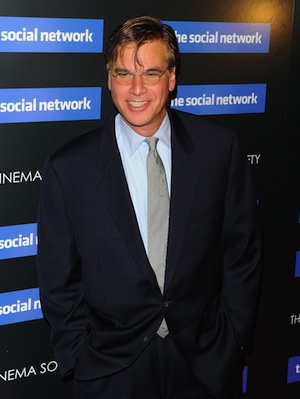 Earlier this month we reported that Sony Pictures had acquired rights to the recently-released Steve Jobs' authorized biography by Walter Isaacson. As the company is planning to adapt the story  for the big screen, Sony suggest that the best person for writing screenplay would be Aaron Sorkin, who had successfully transitioned the story of Facebook to film The Social Network. He also gained fame for his work on A Few Good Men, The West Wing, and most recently Moneyball with Brad Pitt.
Sony is moving forward with a Steve Jobs movie based on Isaacson's book. And one of the writers being courted by producers to pen his story, according to a person who was briefed on the project but not authorized to speak about it publicly, is Aaron Sorkin, Hollywood's chronicler-in-chief of the complicated visionary. Sony and a Sorkin representative declined to comment on the writer's potential involvement.
Noteworthy, Jobs tried to hired Sorkin to write a film for Pixar, bur he declined his proposal, giving the following explanation:
The truth is I don't know how to tell those stories. I have a young kid who loves Pixar movies and she'll turn cartwheels if I tell her I'm writing one and I don't want to disappoint her by writing the only bad movie in the history of Pixar.

Leave a comment, read comments [1]