Steve Jobs takes medical leave of absence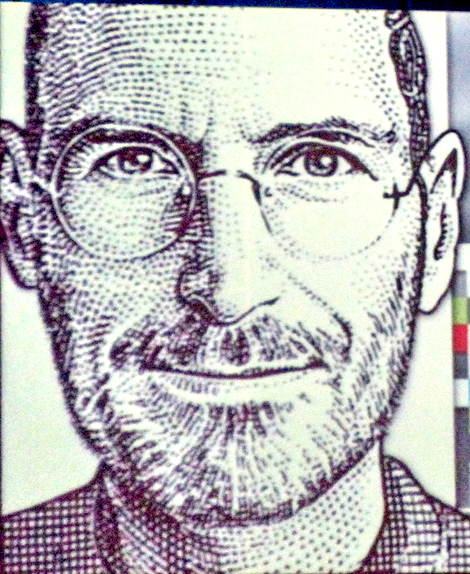 Yesterday Apple has issued new press release, which included a note from its CEO Steve Jobs. In this document he notified the company's employees that Tim Cook (who is Chief Operating Officer at Apple) will replace him for some time in Apple's day to day operations.
"At my request, the board of directors has granted me a medical leave of absence so I can focus on my health. I will continue as CEO and be involved in major strategic decisions for the company."

Steve Jobs believes that his health is an exceptionally private matter, and that fact was reiterated in Monday's note.
"I love Apple so much and hope to be back as soon as I can. In the meantime, my family and I would deeply appreciate respect for our privacy."
However, Jobs did not reveal the reason for a medical leave, but New York Times found and cited some anonymous sources revealing that Apple's CEO took a "down cycle" recently and started visiting his office rarer than before. It was also found that he preferred to launch in his cabinet rather than in the company's cafeteria.
"Mr. Jobs suffers from immune system issues common with people who have received liver transplants and, as a result, his health suffers from frequent 'ups and downs,' according to a person with knowledge of the situation, who agreed to speak on condition of anonymity because he was not authorized to discuss it".
Jobs is assured Tim Cook will do a "terrific" job for Apple, as he had a similar experience in 2009 - then he unveiled several key products, including iPhone 3GS, and earned $59 million for the company. That allowed Apple's CEO to receive a liver transplant and return to the work in June 2009.
The note was released yesterday, when U.S. celebrated Martin Luther King Jr. Day, which is a holiday when all markets including NASDAQ are closed. And today Apple is expected to announce its quarterly earnings as soon as the market will be closed.
Last year became the most successful for Apple, as in 2010 the company unveiled iPad and sold more iPhones and Macs than ever before. Steve Jobs in turn was declared as the world's most valuable CEO (Barron's), CEO of the Decade (MarketWatch), Person of the Year (Financial Times) and was included in "People Who Mattered" list in 2010 by Time magazine.

Leave a comment