Tactful Tweak Lets You Use 3D Touch with Cydia

Both iPhone 6s and iPhone 6s Plus feature an advanced 3D Touch display. So far, this technology has been working only with a couple of applications, however, thanks to a new jailbreak tweak called Tactful, you can now use 3D Touch with Cydia.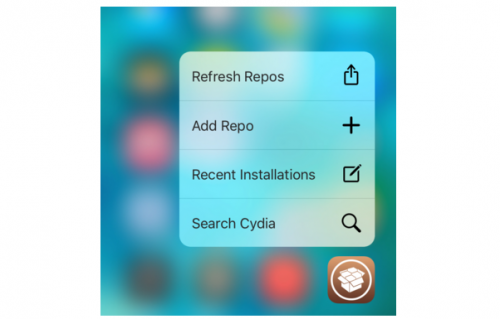 In particular, with the help of Tactful you can perform certain actions connected with Cydia app noticeably quicker. The list of 3D Touch enabled actions is available below. So, with Tactful you can:
Refresh Repos
Add Repo
View Recent Installations
Search Cydia
If you want to use the aforementioned tweak, make sure you have a jailbroken iPhone. You can hack your compatible device using the Pangu utility for either Windows or Mac. If you need the instructions, you will find them in our dedicated posts.
If you need any assistance with jailbreak or tweaks, feel free to contact us in the comments section below.

Leave a comment