The Comparison Of Existing iPad Alternatives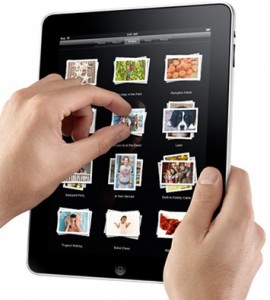 After iPad's appearance in late April many Apple's competitors decided to release their own tablets. Almost four months had passed since that moment and now we decided to study the market of iPad's rivals and write down every one that worth attention.
But before we start the list it is important to note that we chose the tablet devices that satisfied next criteria:
No physical keyboard;
Availability for purchase;
The screen must be at least 5''.
Let's go!

1. Archos 5 Internet Tablet
Price: $299 for 16GB version
OS: Android 1.6
Screen: 4.8" (800x480), resistive
Paris-based company Archos knew how to make excellent portable media centers long before the iPad appeared. These three models are an excellent example of evolution of media players into tablets.
2. Archos 7 Home Tablet
Price: $199
OS: Android 1.5
Screen: 7", (800x480), resistive
3. Archos 9
Price: $549.99
OS: Windows 7 Starter Edition
Screen size: 8.9", (1024x600), resistive
4. Augen Gentouch78
Price: $150
OS: Android 2.1
Screen size: 7", (800x480), resistive
Though it has an unauthorized version of Android Marketplace, its price is quiet impressive.
5. Dell Streak
Price: $549.99
OS: Android 1.6 at first; 2.2 later this year
Screen size: 5" (800x480), capacitive
Dell positions it as a data device with an ability to make calls, not a phone with an ability to work with data.
6. EnTourage eDGe
Price: $539
OS: Android 1.6
Screen size: The model has a 10.1" LCD touchscreen  (1024x600) and 9.7" E-Ink touchscreen (1200x825).
The company developed its own app store and e-book store to promote its product.
7. Fusion Garage JooJoo
Price: $499
OS: Linux Ubuntu
Screen size: 12.1" (1366х768), capacitive
Also formerly known as CrunchPad, the device was intended to be a direct iPad's rival that has Ubuntu preinstalled. But currently it has a browser-based Linux OS with a bunch of internet apps.
Apart from these models there are more to appear soon. Stay tuned with us to know more on that!

Leave a comment