The first Presidential iPad autograph?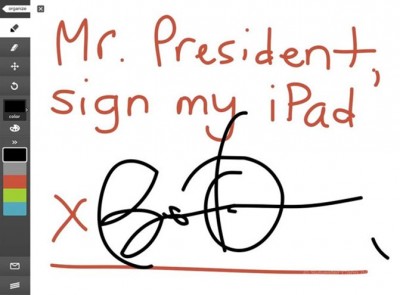 Sylvester Cann become a lucky owner of a unique autograph of the US President Barack Obama. While recent rally at the University of Washington in Seattle, the President signed his iPad. We believe that this is the first presidential iPad autograph!
Mr. Cann attended the rally and asked Obama to sign his iPad. At first the secret service wasn't sure, but the President thought that it was a "cool" idea and "drew" his signature with the finger, using the Adobe Ideas app.

Leave a comment