The Photo that Shows Dozens of iPhone 5C Units Passing Through Testing

A new photo that shows a number of lower cost iPhone 5C devices in testing at a Pegatron facility appeared on Chinese website Sina Weibo. The image seems to be legitimate since the release of the new Apple smartphone is said to take place very soon - on September 10th, moreover, the iPhone looks just as we all expect it to look after a number of leaks.
All of the handsets pictured feature a white back and sides. The new plastic iPhone model is expected to also come in a range of other colors, including blue, red, green, and yellow.

The image appears to show the devices' internal components of the handsets being tested ahead of final production. The picture was first publicized on Saturday by Nowhereelse.fr.
The big release is near. So, as I often say - let's wait to see the new Apple device.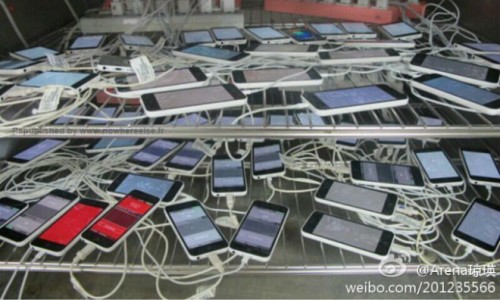 Leave a comment