Three People Die Because of Explosion at Foxconn Plant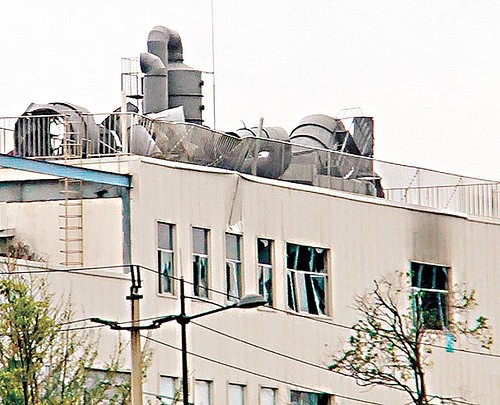 According to Chinese newspaper Commercial Times an explosion at Foxconn manufacturing plant in Chengdu, China, which happened on May, 20, has already took 3 lives and 9 people remain in hospital because of various injuries. Totally there were 15 people injured in the incident.

On May, 20 an explosion and subsequent fire took place around the Foxconn facility, which houses coating lines and chemical materials. The factory also produces iPads for Apple, the WSJ reported. Local officials, Foxconn and Apple investigate the accident, and early signs reveal the explosion was caused by "combustible dust in a duct".
It was also noted that two weeks earlier the SACOM watchdog group warned Foxconn that its Chengdu plant has several shortcomings like insufficient venting of the polishing department, which contained large amounts of highly explosive aluminum dust. Foxconn in turn rejected that report.
In order to offset any loss Foxconn also claimed it will increase iPad 2 production at its Shenzhen plant, while Chengdu plant is being investigated and repaired.
On Friday Apple gave an official statement to All Things Digital on the accident:
"We are deeply saddened by the tragedy at Foxconn's plant in Chengdu, and our hearts go out to the victims and their families. We are working closely with Foxconn to understand what caused this terrible event. Whilst speculation is running wild as to whether the damages to the facility will affect the iPad's production chain, our thoughts and prayers go the victims of this terrible tragedy."
Here is a video taken after the explosion:

Leave a comment