Tim Cook to visit Turkish president

Apple CEO Tim Cook is visiting Turkey on his mini world tour. The meeting with Turkish President Abdullah Gümeet will be held on Tuesday, February 4. The information was published on president's official website.
Naturally, the topics to be discussed are kept secret, although there are some speculations. It is believed that the main issue will be Turkey's "FATIH Project", which implies replacement of traditional teaching tools with innovative equipment like Apple's iPad.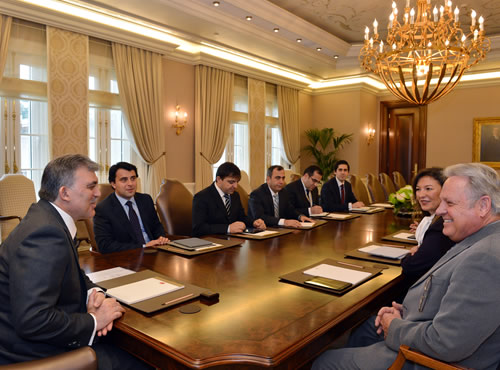 The first meeting about Turkish educational program took place about a year ago, when Apple's VP of Education John Couch visited Gül. Later Turkish Prime Minister Recep Tayyip Erdoğan studied the possibilities of iPad for education in Apple's headquarters in California.
Reports claim that the educational project implies purchase of 10.6 million tablets, while additional 2 to 2.5 million units may be bought over the next four years. The plan is worth from $2 billion to $4 billion.
It is curious that the first Apple Store in Turkey opens exactly the same day. It seems that Apple has been paying much attention to the country, especially since Online Apple Store was opened in October.

Leave a comment