TiVo Is Working On Another iOS App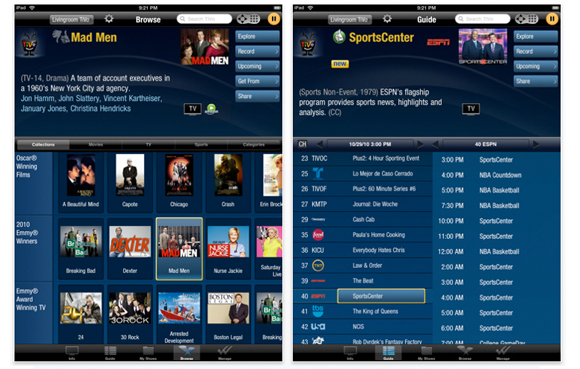 It has been known for some time that TiVo is developing new companion applications for devices based on iOS and that they already finished free iPad application for the Premiere box. The issue of CEPro magazine in June sheds more light on the company's plans by citing Bard Williams, head of channel and retail marketing for TiVo:

It offers a beautiful, easy-to-use interface; complete control over management and program selection, a multi-touch remote that features gestures-based navigation, and the ability to manage and navigate Season Pass recording, your queue and info about cast, crew, similar shows – without interrupting your TV experience. When you're not at home, the app still lets you interact with your Premiere for basic management and recording tasks.
Williams states that the new applications, which are available for iOS and Android, offer a new array of protocols that can be used by third-parties "to enable two-way interaction with TiVo devices for things like managing shows, browsing TV guides and other tasks familiar to TiVo users". Electronista points out that the date of release is "unclear".

Leave a comment