Turn your iPhone into mini Mac right now!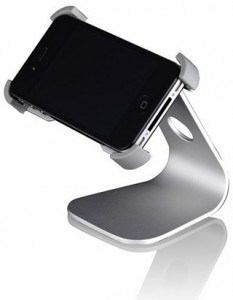 Now you can find a lot of accessories for iPhone 4, some of them offer high functionality, while others make it even more attractive! Most of you probably have already seen accessory Xtand for iPhone 3GS, 3G and iPod touch, which enjoys wide popularity. Its main advantage is that it allows you to turn your iPhone into "the smallest desktop in the world." Xtand accessory is fully compatible to work with iPhone 4, but most important is the fact that now everyone can make his or her favorite iPhone 4 in the "mini" iMac, to give it a presentable appearance. Do you still doubt? Then look at the image above.
Accessory Xtand is a perfect complement to the existing list of accessories for iPhone 4 and it is without a doubt, the best way to show off your iPhone 4 all around. It can be ordered from the Apple Store for $ 24.95.

Leave a comment