Unreal Photos with iPhone!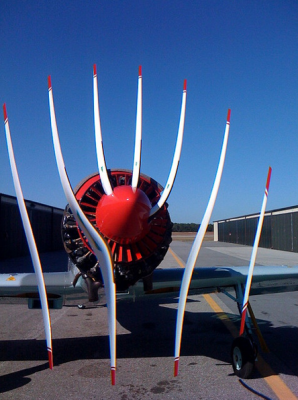 The two pictures of airplane propellers seem absolutely unreal. Yet, it is no Photoshop – just the iPhone and its Rolling Shutter Effect.
The photos were made by Soren Ragsdale and Jason Mullins, and they represent the iPhone's way of image acquisition.
An iPhone's CMOS camera has no shutter, and reads the pixel values off in rows rather than all at once. In this photo the propeller spins about 5 times while the photo is taken, producing a strange effect.
So, to put it simply, most digital cameras don't take the picture the very moment you press the button, but rather scan vertically or horizontally over the frame. Hence, the whole image is recorded over a period of time and the name "rolling shutter" appears.
Although the shutter is usually fast enough for most pictures, it creates an interesting effect with an object that moves even faster than the shutter itself. Looks really cool!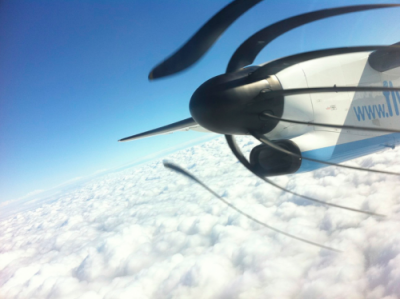 Leave a comment