What New Features Adobe's Creative Suite 6 May Offer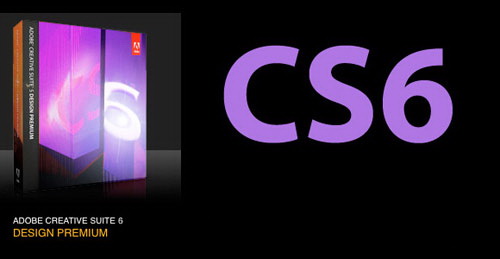 Last week AppleInsider got a new series of documents that contain discussions on some new features of the next-generation Adobe's Creative Suite.
Typically Adobe releases its software package every 12 to 18 months. Creative Suite 5, which is a latest release,  shipped April, 2010 and included support for Photoshop, After Effects and Premiere Photo. Here is what we can expect from the next-gen products according to the unveiled documents:

Illustrator CS6
64-bit support for Windows and possibly for Mac;
New UI enhancements that include "dark mode" like in After Effects, scrubby sliders, ability to edit names of the layers in the panel directly;
New Pattern Creation mode to simplify pattern creation and editing;
New vectorization tool that allows to create clean vector artwork from images;
3 different ways of applying gradients to strokes;
Integration with CS Review and Maestro;
Automatic corner generation for pattern brushes;
Faster and more fluid workflows for interactive design and web.
Flash Professional CS6:
64-bit support for Mac;
Performance and usability enhancements on many devices and platforms;
New properties for creating and editing complex animations;
Optimized content creation with improved tools.
Photoshop CS6:
Ability to infuse stories with motion by using DSLR video with Photoshop;
Reinvented graphics and drawing tools;
Major productivity boosters that make any work done much faster than before.
Premiere Pro CS6:
Faster performance and stability;
Enhanced Mercury Playback Engine;
UI enhancements that simplify everyday tasks and switch to the product for users familiar with Avid software or Apple's Final Cut Pro;
Native tapeless workflow that will save users from transcoding or rewrapping files;
Closed captioning support.
After Effects CS6:
Warp stabilizer;
Persistent disk caching;
Enhanced Stereoscopic 3D workflows;
Source timecode support;
New tapeless formats support;
Workflow improvements.
Other
It is possible that Dreamweaver CS6 will also get 64-bit support.
Device Central will be able to view mobile HTML content and support such features as multi-touch, accelerometer and geolocation.
New tool called Adobe Helium will allow designers to create different content with using HTML5, CSS3 and other modern web standards.
It is the second time when AppleInsider gets exclusive documents that offer a sneak peek at future Adobe Creative Suite pack for Mac.

Leave a comment