Who Is The Average iPad User?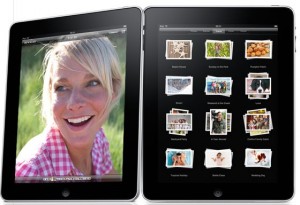 Business Insider carried out the iPad customer survey to form a portrait of average iPad user. The results are really interesting and worth mentioning.
38.5% of iPad owners use the device two to five hours per day. Most user use the device more now than when they originally made the purchase. But this fact isn't actually a surprise, because there are lots of the iPad apps and their number continues to grow.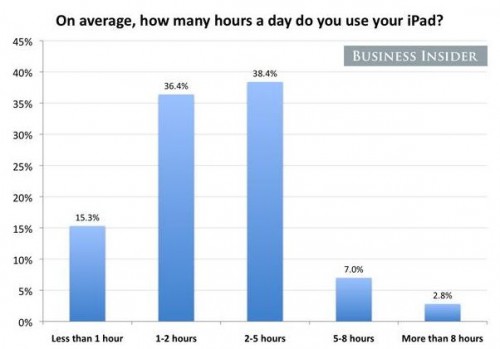 37.7% of time iPad owners spend for web browsing, 23.6% of time the tablet is used for social networking and emailing. Surprisingly, but only 10.2% of time it is used for playing games.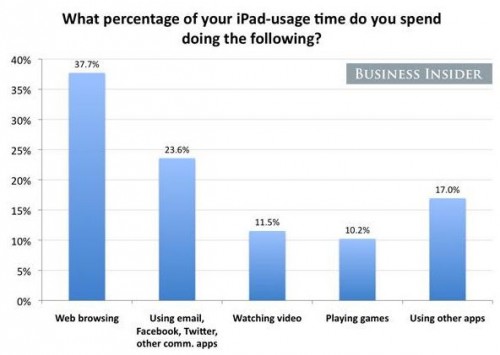 The survey found that the most used application is Safari browser. Overall, iPad users browse the web 36.2% of their time on the device. Most of the apps downloaded on the iPad are free.
The average iPad user has between 20 and 50 downloaded apps, just 10 of those require payment.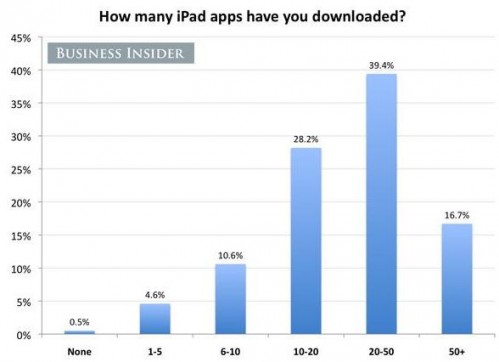 Finally, 28.9% who participated in the survey indicated that they use the iPad as their primary computer.

Leave a comment