Work on iOS 5 Battery Issues Continues with Customer Testing, Internal Support Notices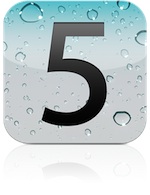 Last week, Apple confirmed that some users indeed experienced problems with battery life on their devices with the iOS 5. The company said that the issue was caused by some bugs in the operating system and now Apple is working on update that will solve the problem. The iOS 5.0.1 seems to be in developing testing already and Apples intends to expand its testing, asking customers, who have experienced problems with their devices, to participate in testing.
Apple invites you to participate in a software seeding project. We have selected you, based on a referral from AppleCare for participation in our program, to assist us in testing an upcoming iOS 5 Software Update. Please follow the directions below to complete the invitation process.
Apple also asked retail store staff to recommend customers to wait for "a few weeks" until the update will be released, not offering replacement handsets for battery life issues.
A small number of customers have reported lower than expected battery life on iOS 5 devices. If you are helping one of those customers, follow standard procedure to rule out any hardware issues with the device. If no hardware issues are found, let the customer know that Apple has found a few bugs in iOS 5 affecting battery life and Apple will release a software update to address those in a few weeks.

Leave a comment