Aerial Photos Of Apple's Data Center Site In Oregon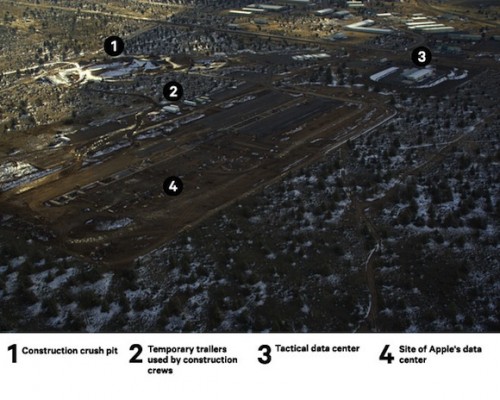 Wired has posted several aerial photos of the site for Apple's data center in Prineville, Oregon. While Apple has just started the construction on the first of two buildings for the site, construction of the tactical data center has already been completed. The report notes:
"Apple finished this building earlier this year, but just south of it, you can see what will be the site of its much larger 338,000-square-foot data center. Apple wants to eventually build two of these monster data centers on the 160-acre site, but right now, there's no sign of the second facility".
The photos also show that Apple's project is very close to Facebook's two data centers. Last year Facebook opened its first 330,000 square-foot building and the second data center is nearing completion.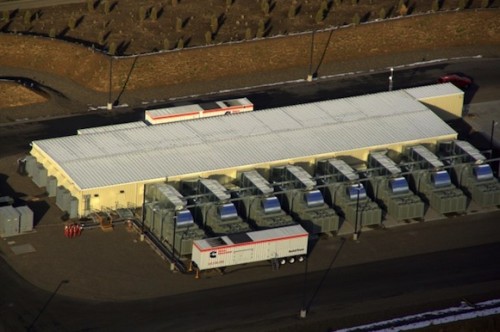 Tactical data center
As Apple seeks to satisfy its increasing needs of iCloud and digital stores, it has been actively working to increase its data center capacities, building its data center in North Carolina in 2011 and earlier this year announcing two projects in Nevada and Oregon.

Leave a comment