Apple to Slightly Update iMac, MacBook, and MacBook Pro in 2017

According to the latest report from Bloomberg, Apple is working on an update for the iMac, MacBook and MacBook Pro in 2017. However, these won't be major updates, sources add.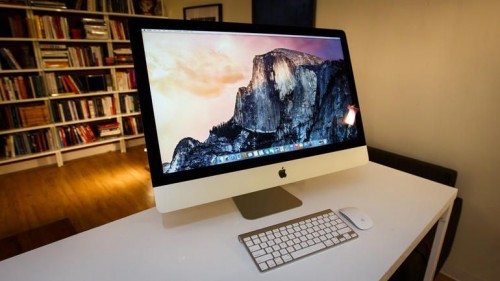 In particular, the iMac may get USB-C ports and better AMD graphics chips. As for the 12-inch MacBook and MacBook Pro, these devices may feature some minor performance improvements. No noticeable design tweaks are scheduled for the next year. This means that those users who wait for some major updates will be disappointed.
Mac fans shouldn't hold their breath for radical new designs in 2017 though. Instead, the company is preparing modest updates: USB-C ports and a new Advanced Micro Devices Inc. graphics processor for the iMac, and minor bumps in processing power for the 12-inch MacBook and MacBook Pro.
Tim Cook on Tuesday assured that Apple is working on some great desktops, hinting at new iMac, Mac mini, and Mac Pro release. However, such minor updated do not seem to be "great" at all.
[via MacRumors]

Leave a comment