Comcast Plans To Launch iPad TV Streaming Service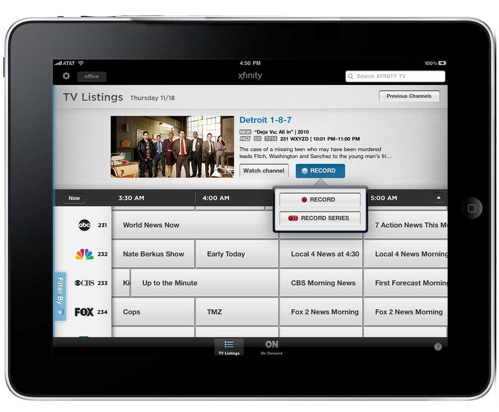 Comcast, the U.S. largest internet and cable provider, plans to release a television streaming service for iPads. The company will compete in this market segment with Time Warner and Cablevision. The details of this product and its release dates haven't been disclosed until now.
The product, called AnyPlay, will allow Comcast subscribers to watch live TV on iPads. This service will use special Motorola box that will receive and send live cable stream to the Xfinity TV app via a local wireless network.
Users can view the majority of channels that is currently available through the Xfinity TV service. They will also be able to register up to 10 tablets, but can view live TV on one device at a time. At present, Xfinity TV app allows users to watch On Demand video, schedule DVR recordings and search TV listings.

Leave a comment