October 4th Event To Be Held On Apple Campus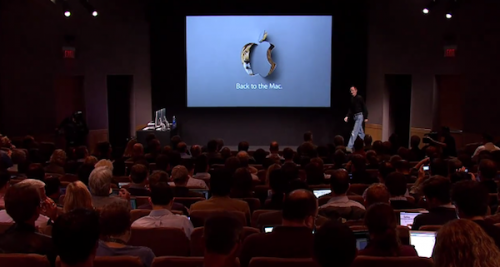 John Paczkowski at AllThingsD claims that the next keynote, where Apple is rumored to announce its next-generation iPhone, will be held on Apple Campus in Cupertino, rather than the Yerba Buena Center for the Arts, where Apple usually holds its fall media event. We've heard various rumors that Apple might work on two iPhone models: completely redesigned device and a minor update unofficially dubbed "iPhone 4S". It is widely believed the new device will come with iOS 5, pre-installed and ready to be configured with iCloud.
Perhaps, the company felt a more intimate venue was best for newly installed CEO Tim Cook's first media event. Perhaps YBCA was simply already booked. Whatever the reason, the world will get it's first look at the next iPhone at Apple's Town Hall Auditorium in early October.
Apple has already used Town Hall Auditoriumon several occasions to preview upcoming versions of iOS, OS X, Lion, iLife '11 and announce updated MacBook Air models.

Leave a comment