iPad Will Be Shipped Internationally On May 28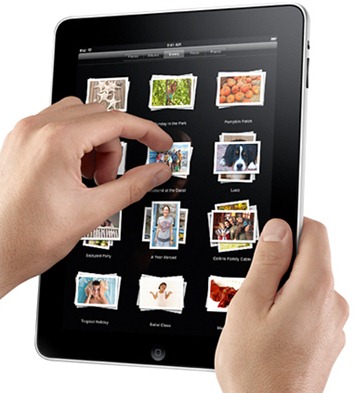 Apple had recently announced that the iPad will be shipped to Australia, Canada, Germany, France, Italy, Spain, Japan, Switzerland and the United Kingdom on Friday, May 28. The delay for approximately a month was caused by a strong demand for the iPad in the United States. Preorders will begin on Monday, May 10, for both Wi-Fi and 3G models.
Austria, Belgium, Ireland, Hong Kong, Netherlands, Luxembourg, Mexico, Singapore and New Zealand will receive iPads in July. Precise date will be announced by Apple later.
International prices for iPad:
Wi-Fi-only iPad:
16GB - €479 Europe, £429 U.K., $549 Canadian, $629 Australian
32GB - €579 Europe, £499 U.K., $649 Canadian, $759 Australian
64GB - €679 Europe, £599 U.K., $749 Canadian, $879 Australian
Wi-Fi + 3G iPad
16GB - €579 Europe, £529 U.K., $679 Canadian, $799 Australian
32GB - €679 Europe, £599 U.K., $779 Canadian, $928 Australian
64GB - €779 Europe, £699 U.K., $879 Canadian, $1,049 Australian
Currently all of the U.S. retail stores have been sold out of iPad 3G and Wi-Fi model availability is limited. Stores had to add customers to a "Notify Me" list to give them first priority as soon as new device will arrive.

Leave a comment