Morgan Stanley: Apple's next iPhone to be slimmer, may include quad-mode LTE chip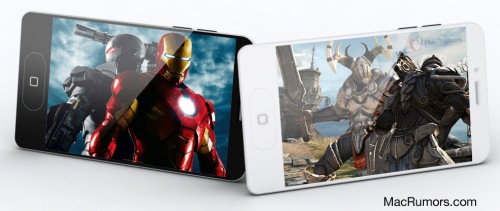 Investment bank Morgan Stanley believes that Apple's next-generation iPhone will be slimmer and could include a quad-mode chip from Qualcomm that would allow for 3G and LTE functionality across all networks.
Morgan Stanley's analyst Katy Huberty suggests that the device will be ready at the end of the second quarter, but the launch will depend on «manufacturing yields,» and the next-generation iPhone is likely to arrive in the third quarter.
Huberty said «it appears that the next-generation iPhone will incorporate Qualcomm's quad-mode chip that would allow it to «run on all 3G and LTE network flavors,» but she said it was «too early to know for sure.»
«What is clear about iPhone 5 is that Apple and its supply chain are positively surprised by the demand for iPhone 4S, which increases confidence in strong sales for iPhone 5 later this year. Overall, the supply chain looks for stronger than market growth for both the iPhone and the iPad.» she wrote.

Leave a comment, read comments [1]