Opera showed their browser for iPhone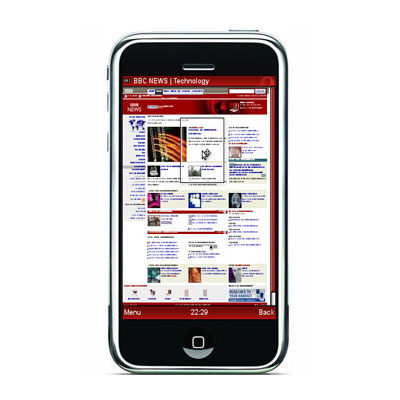 Opera had finally demonstrated new Opera Mini for the iPhone at the Mobile World Congress.
In comparison to the default iPhone browser it looks pretty quick - Opera Mini loads the New York Times like 5x faster than its rival. Its main disadvantage is that it lacks the all-important feature pinch-to-zoom, and the only alternative is a method of double-tapping the webpages. Generally, the iPhone owners will find that the usual silky smooth scrolling through favorite webpages and responsive interface are maintained at the very best.
Unlike other platforms, the iPhone variant actually remembers the website you happened to browse last - the feature that will obviously be favored by a legion of iPhone admirers.
Company says as soon as beta tag is removed the browser will be submitted for approval. And it is not obvious whether Apple approve it or not, because it maintains the option of rejecting any app that "duplicates functionality" of the apps Apple builds into the iPhone. Opera co-founder Jon von Tetzchner has his own point of view on this:
"Opera Mini is the world's most popualr mobile browser and users on the iPhone deserve a choice."

Leave a comment