Samsung Is Going To Add iPhone 5 To Its U.S. Patent Suit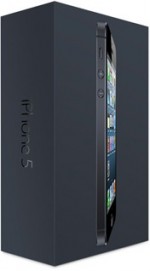 As Reuters reports, a new Samsung's court filing has revealed that the company is going to add Apple's iPhone 5 to a suit that is now underway in the U.S. seeking to ban sales of Apple's devices in the country over violation of its patent rights. Reuters said:
Samsung said in a separate statement on Thursday: "Apple continues to take aggressive legal measures that will limit market competition. Under these circumstances, we have little choice but to take the steps necessary to protect our innovations and intellectual property rights."
FOSS Patents notes that Samsung still has to analyze the new iPhone 5 after its launch to confirm that the device includes the same functionality that is targeted in Apple's other iPhone models already listed in the suit.
Samsung's lawsuit alleges that Apple's devices violate a number of Samsung-held patents, including patents that have been declared to be essential to mobile communications standards.

Leave a comment