Scammers exploit Apple iPad fever

Newsworthy events are often targeted by hi-tech criminals. The iPad wasn't the exception.
On the last week terms like "Apple" and "iPad" were among the most popular on different search sites and services because of the Steve Jobs' presentation. That caused hi-tech scammers to tune their booby-trapped webpages to show up near the top of search results with that terms. So when the user enters such words as "Apple iPad rumor" or "Apple iPad size", he has a probability to go to the sites that will peddle rogue security software to him.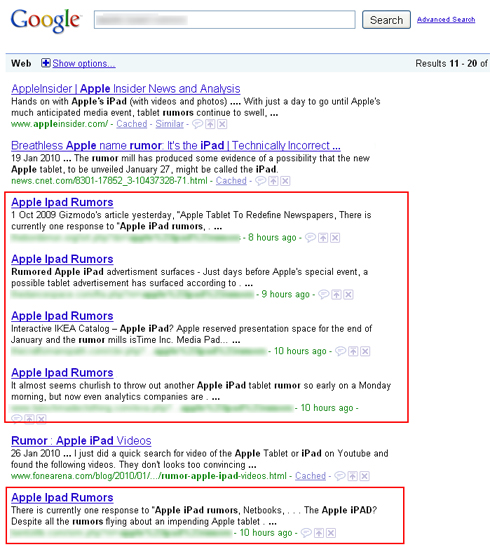 Moreover, some sites were tuned in such way they could define user's OS and choose a different type of attacking it. Other sites send users to web pages that pose Google's search engine and manipulate the results people see. The only way to stay protected from these scammers is to be attentive to strange sites and links, to have an up to date security software installed and the latest OS system patches.
[Via BBC]

Leave a comment