Senator Asks Apple and Google to Require Clear Privacy Policies for Apps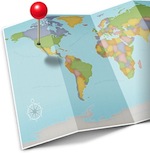 U.S. Senator Al Franken has sent out a letter to Apple and Google requesting that the companies require developers to include "clear and understandable" privacy policies for apps available in their marketplaces.
At the hearing, I asked Dr. Tribble and Mr. Davidson whether Apple and Google would commit to requiring that all applications in the Apple App Store and Android App Market have clear and understandable privacy policies. I am writing today to renew this request, and ask if each of your companies would be willing to adopt this simple first step towards further protecting your users' privacy.
Franken notes that the action would not resolve privacy concerns related to mobile apps, but would be an easy and reasonable first step to ensure that customers have appropriate information about what information is being collected and how it is being used. At a minimum, Franken requests that such privacy policies be required of location-aware applications, although he believes that all applications should be subject to the requirement.

Leave a comment